M A X & L I S A

Berlin, 2021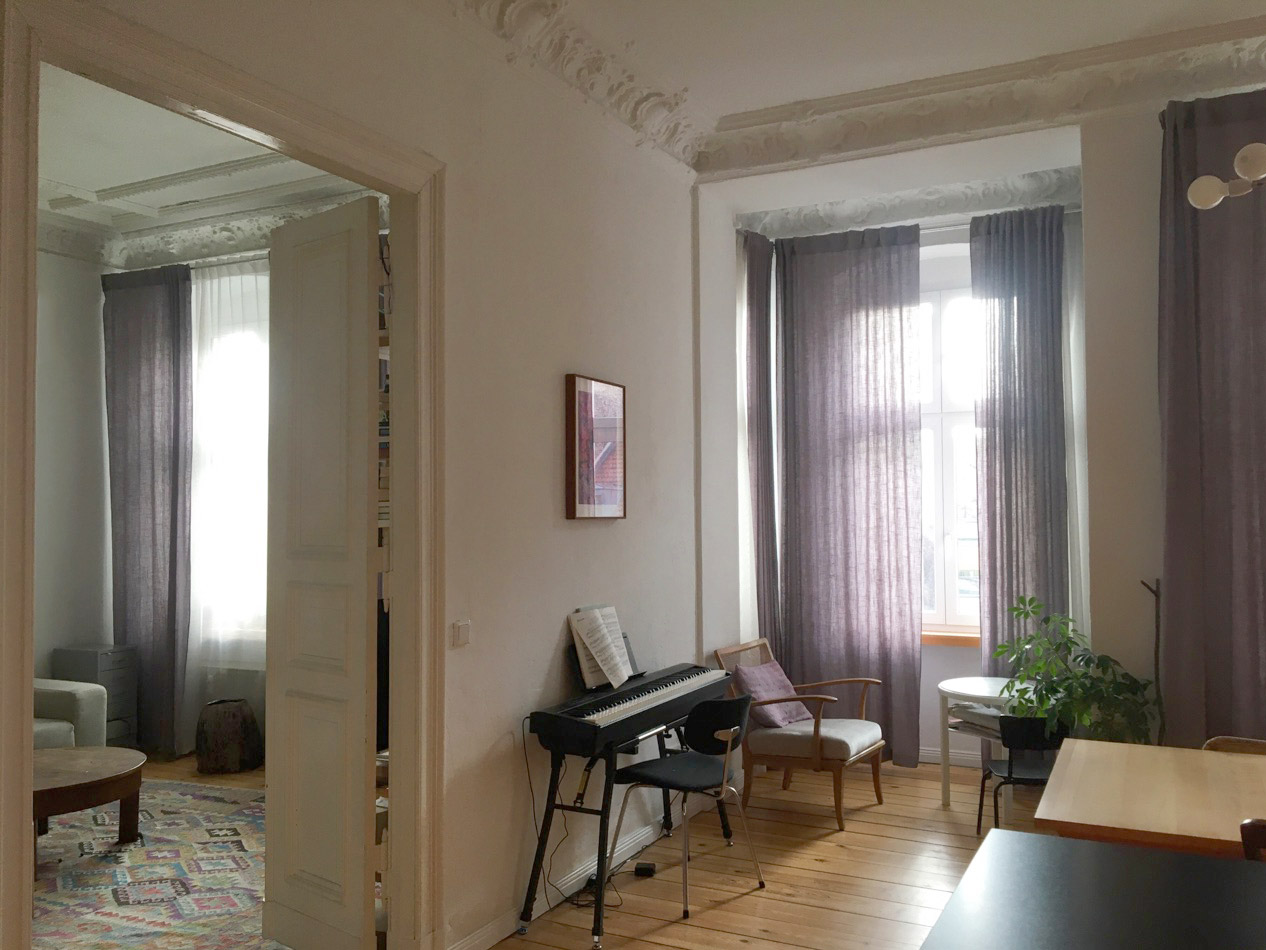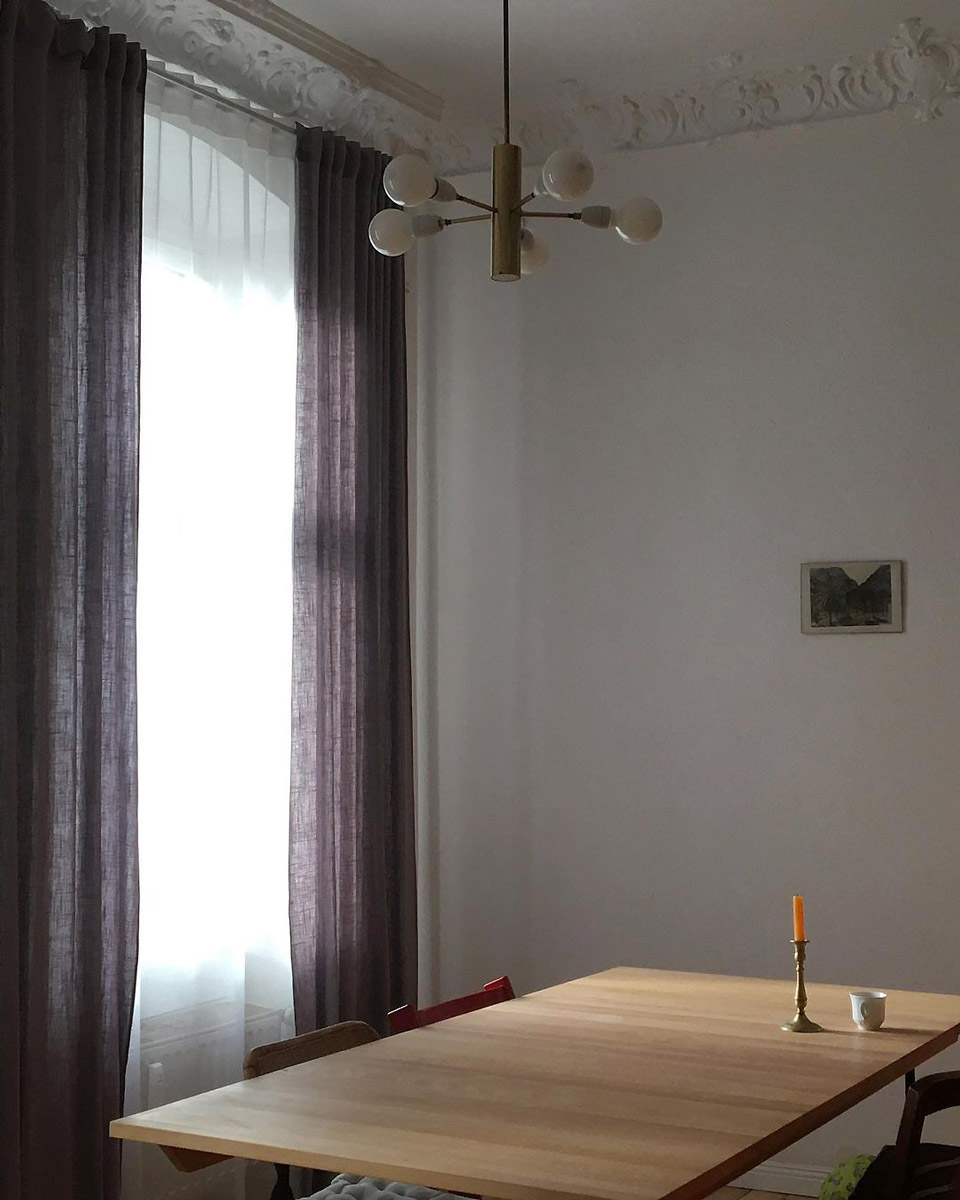 Berlin based artists
Max Rödel
and
Lisa Tiemann
requested new curtains for their beautiful apartment in Kreuzberg.
Semi-transparent linen in a lavender colour is combined with light-grey tull.
The curtains are covering windows in adjacent spaces of the living room and dining room.
Existing colour palette, rich stucco together with applied materials and textures blended into a very lively yet balanced interior.