K S E N I A
Berlin, 2023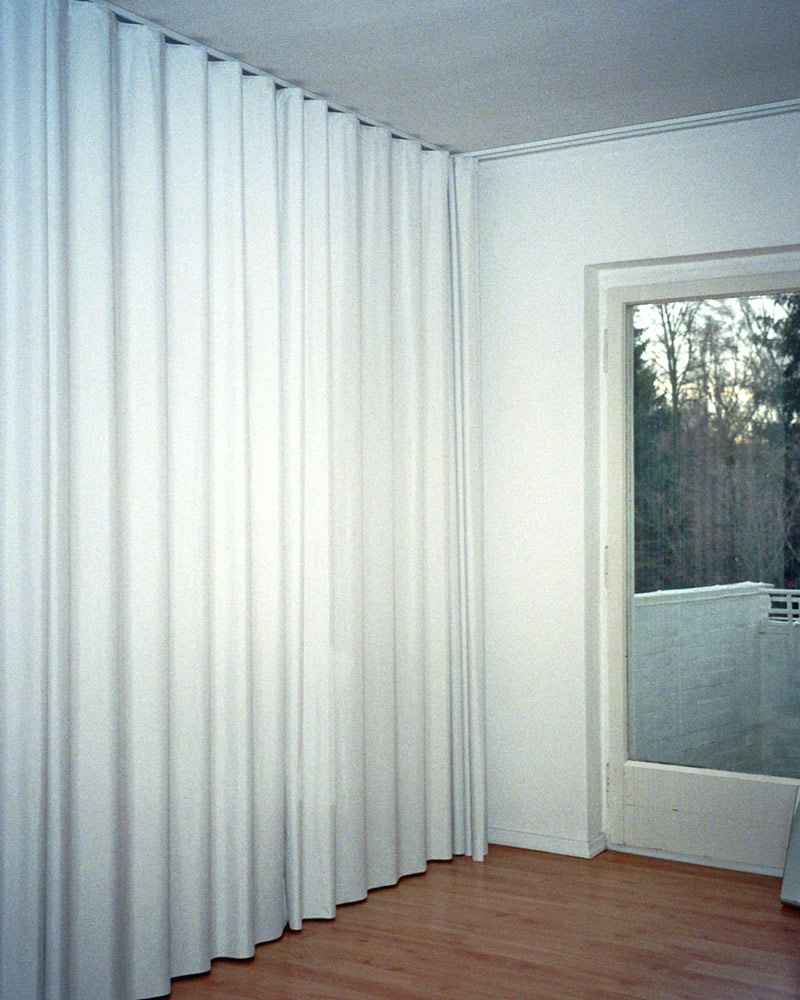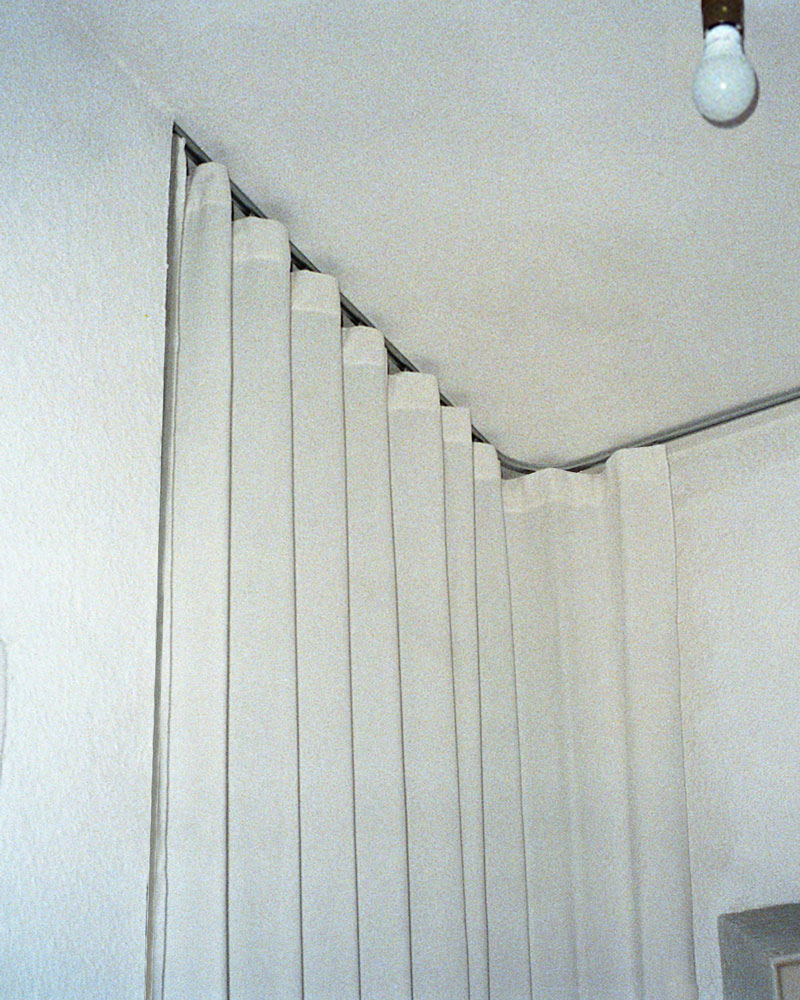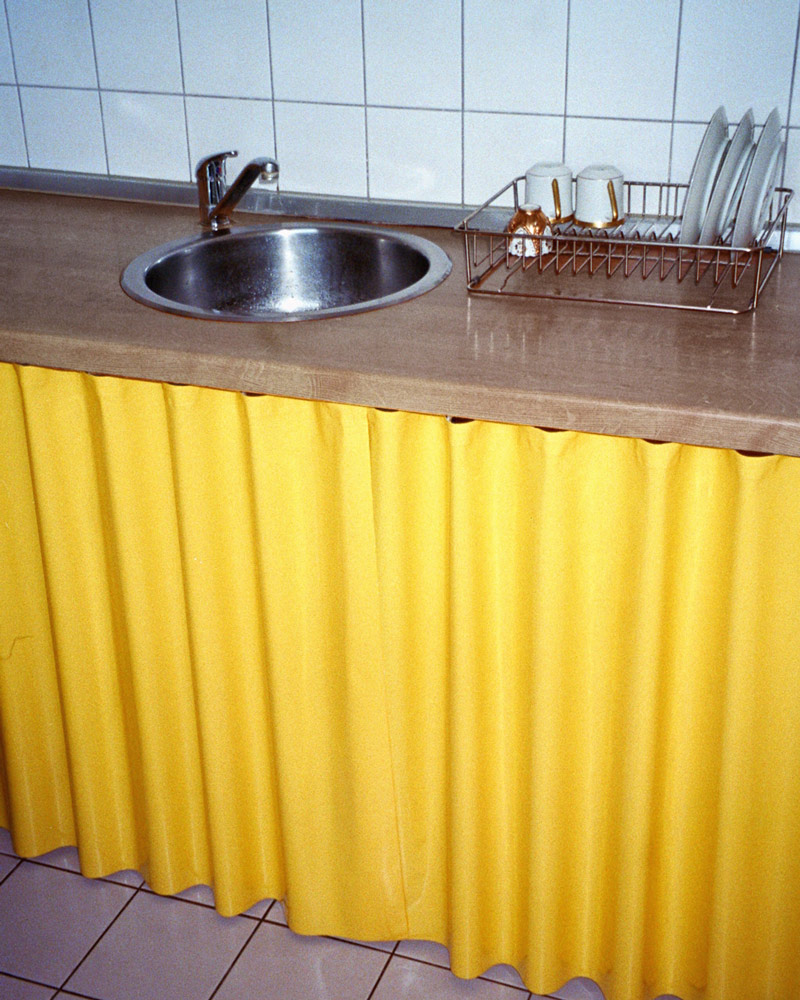 At my place there are 3 curtain interventions. Most basic materials used to surve the function.In the main room curtains completly block the light and cover storage space.
In the corridor it closes off the storeroom.
In the kitchen it creates the space under the sink.
In each case, the curtains smooth out the flickering of everyday life.